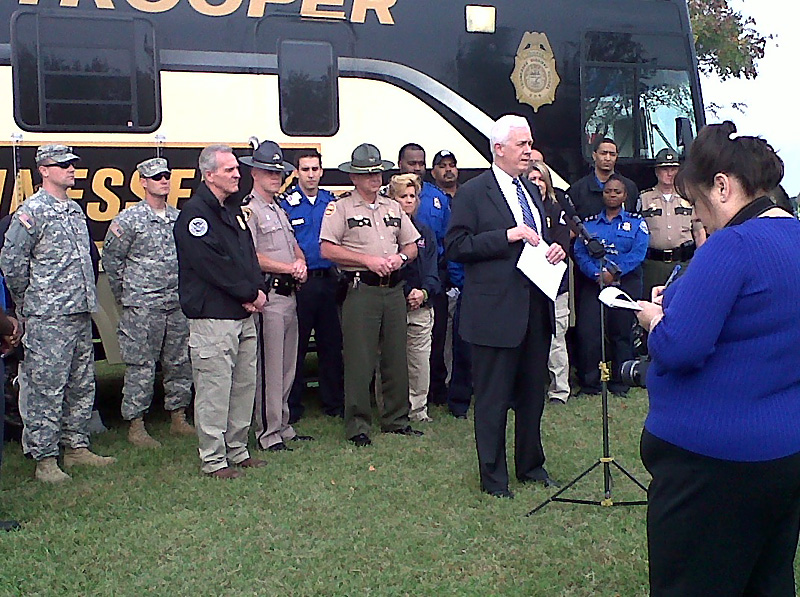 WATCH THIS VIDEO:
"TSA Checkpoints on Highways In TN"
The Tennessee Department of Safety and Homeland Security on Tuesday partnered with the U.S. Department of Homeland Security's Transportation Security Administration (TSA) and several other federal and state agencies for a safety enforcement and awareness operation on Tennessee's interstates and two metropolitan-area bus stations. They are randomly inspecting vehicles on highways in Tennessee.
The random inspections really aren't any more thorough normal, according to Tennessee Highway Patrol Colonel Tracy Trott who says paying attention to details can make a difference.
"People generally associate the TSA with airport security...but now we have moved on to other forms of transportation, such as highways, buses and railways," said Kevin McCarthy, TSA federal security director for West Tennessee.
To increase national security, the TSA created Visible Intermodal Prevention and Response, known as VIPR, teams, which consist of federal air marshals, surface transportation security inspectors, transportation security officers, behavior detention officers and explosive detection canine teams.
McCarthy also pointed out that Interstate 40 is one of the country's a major thoroughfares, being the third longest major west-east interstate highway in the United States after Interstate 90 and Interstate 80. Interstate 40's western end is in Barstow, Calif. and its eastern end is in Wilmington, N.C.
This is not a surprise considering Tampa, FL bus stations have long been occupied by TSA checkpoints forcing random searches.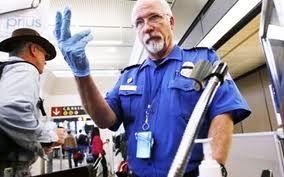 Read Congressman Ron Paul's response to this action:
http://paul.house.gov/index.php?option=com_content&view=article&id=1920:tsa-releases-vipr-venom-on-tennessee-highways&catid=62:texas-straight-talk&Itemid=69

Speaking recently at the onset of an agreement between the Tennessee government and Amazon.com Governor Haslam continues to push for a national sales tax on items purchased over the Internet. But this wasn't the first time he had publicly mentioned it.
Here are Governor Haslam's words from last week:
"Amazon will begin to collect sales tax [in Tennessee] in just over 2 years unless a national solution [sales tax] is addressed first. I look forward to working with Amazon ... and other retailers on finding that national [sales tax] solution."
Watch him say it with his own mouth here: http://www.youtube.com/watch?v=aHI1jFFvuBs&t=45s
SOURCE:
http://news.tn.gov/node/7899
LET HIM KNOW WHAT YOU THINK ABOUT A NATIONAL INTERNET SALES TAX!
E-mail Governor Haslam at both addresses:
bill.haslam@tn.gov
bhaslam@aol.com
Also call his office:
(615) 741-2001
While it might seem like a minor "white lie", if Governor Haslam is willing to lie about something like this, what else is he willing to lie about?
"Gov. Bill Haslam has added a new detail to his oft-told anecdote about his wife Crissy's high school boyfriend.

He is acknowledging the story isn't true...

Reporters who noticed differences in Haslam's telling of the story asked the Republican governor Tuesday if the tale was true. Haslam immediately responded with a laugh that Ernie isn't real.

Haslam said he's uncertain about the origin of the anecdote, but suggested might have been first told by former President Bill Clinton."
SOURCE: http://www.wrcbtv.com/story/15615690/haslam-admits-crowd-pleasing-anecdote-not-true